Hidden Latvian beauty - Blankenfelde Manor
2017-06-01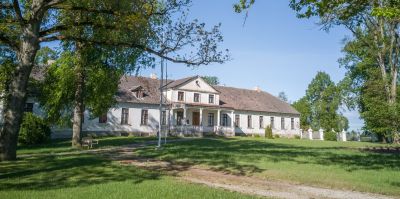 Latvia is the country full of discoveries. Majority of foreign tourists see Riga and several other towns while there are plenty of hidden gems worth visiting, seeing and having good time there. We introduce here one of secret Latvian beauties.

Just 2 kilometers from Lithuanian border is situated Blankenfelde Manor. The Manor was mentioned for the 1st time in 1426 and since that was owned by different noblemen families. The most prominent person that visited Blankenfelde Manor was later King of France Louis XVIII who stayed there in 1804 and 1805. You can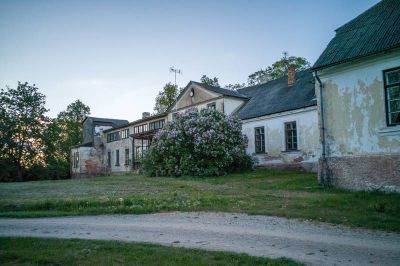 see detail description of the Blankenfelde Manor history in the gates house but it is prepared in Latvian only for the moment.
Current estate was built in 19th century and now owned by Valdis Jakobsons who put big efforts to restore significant Latvian historical monument. At the moment almost all estate is restored and living except for the main Manor house. As one of the major obstacles to reconstruct the original house is lack of highly qualified restaurateurs and constructors in this periphery region of Latvia the owner said.
The good news is that the Manor is live and produces natural juices, wines and other products from local berries. The highlight of est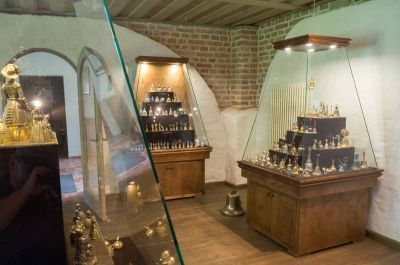 ate is products from locally grown elder-berries which became very rare in Baltic countries.
Apart from that there is small hotel in former stables building and restaurant in the gates house. The restaurant at the moment is not working on regular basis but we had tasty breakfast there.
Blankenfelde Manor is surrounded by the old and well kept park plus garden where all the berries are growing.
Probably the most attractive experience in the manor is visiting Valdis Jakobsons' bell collection exposition. He collected over 1000 bells from all over the world and half of them is available to see. Visitors can also test sounds of some of the bells.
Coming to the manor from Lithuania (it's about 16 kilometers from Joniskis town) you would experience one of the strangest border crossings where gravel road in the forest is marked just by Latvian border mark.
Blankenfelde Manor address:
Vilces pagasts
Jelgavas novads, LV-3026, Latvia
Website available In Latvian only rigth now
More photos from the Manor on our Facebook page